Think outside the case!
Build CEVAs and SOA.
Industry's first Content Enabled Vertical Application (CEVA) framework for IBM FileNet P8.
PaperWork 5.0 launched at IBM I0D 2011 in Las Vegas!
The new version includes Cloud Connector that enables external access to FileNet P8 and Adobe Flex Widgets that helps FileNet users build custom apps in a snap!.
PaperWork is Flexible, Configurable, Customizable and fits very well into your ECM Architecture.

Build Content Enabled Vertical Applications, Integrate FileNet P8 with your Enterprise applications or simply use our out of the box cross-industry solutions for FileNet P8.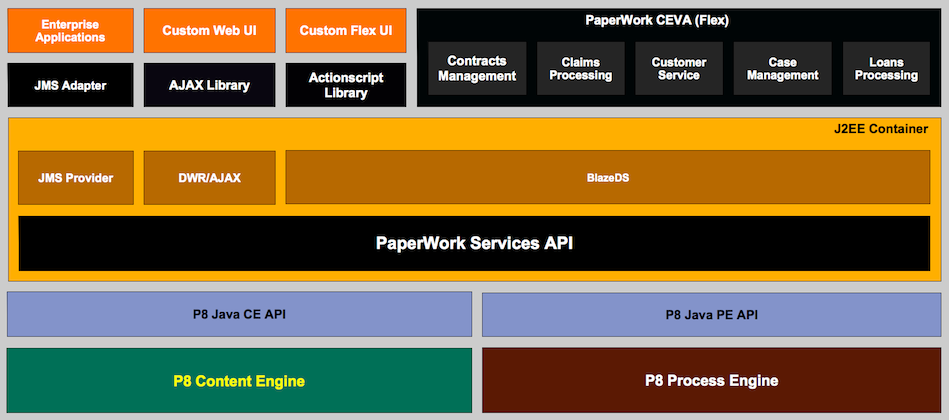 Use Cases
FileNet P8 CEVAs, RIA, Custom Web Apps and Enterprise Application Integration.
Framework
Adobe Flex Widgets, ,Javascript (AJAX) and Action Script (Adobe Flex) libraries for FileNet P8 CE and PE.
Flex Widgets
Checkout Flex Widget code samples that demonstrate how to build custom apps.